Bruised Soundtrack: Songs Ranked From Least Likely To Most Likely To Be In My Playlist
Halle Berry and Cardi B are claiming to have made Hip Hop HERStory by co-executive producing the *first-ever all-female hip-hop soundtrack for Berry's Netflix film, "Bruised." Now, I was under the impression it would be ALL FEMALE RAPPERS - RAPPING, but maybe they meant just women in the Hip Hop culture in some way. Either way, I am sure all the ladies involved with the project are super excited (even Saweetie😜), but like Kendrick Lamar said, "I'm usually homeboys with the same niggas I'm rhymin' with/ But this is hip-hop, and them niggas should know what time it is."
So enough with the kumbaya shit, whose track reigns supreme? Below are the tracks listed from least likely to most likely be in my playlist with GIFs cause I don't feel like writing a lot.
13.

"Attitude" - Saweetie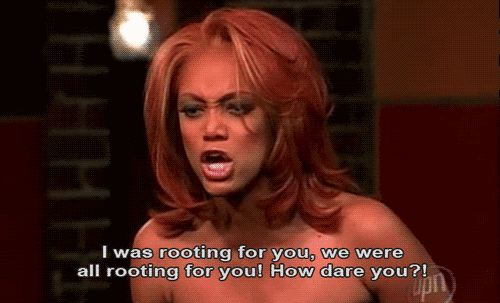 Saweetie, with a few exceptions, keeps making the same song. These repetitive hooks that she loves are not working. She needs to write with someone or hire a hook writer. That does not mean you have a ghostwriter if you get help with hooks, so the girls don't need to worry about that. The only thing I like about this song is that it will not be on her album.


12. "BET" - Cardi B
The song started strong, but then...then...Cardi B began to rap, or whatever she calls it. The stats don't hide that she cannot rap, and the fact that it looks like she is not even trying to improve is why I show her no pity. She still raps like her mouth is filled with some type of substance.
The producers did a great job of structuring the song with the Algo de Mí sample. It sounded like an album intro. I like those kinds of rap songs with the singing choruses, and then the rapper comes in. Unfortunately, that rapper was Cardi B, who, like Drake, loves talking about her come up....blah, blah, blah, her stats...blah, blah, blah...and not getting credit. She will be rapping about being the underdog from the Bronx until the wheels fall off, but I think it's time to move on. She is no longer the underdog, so time for a new storyline.


11.

"Automatic Woman" - H.E.R.
I gotta say it...H.E.R. is not a rapper. Yes, she did do that Lauryn Hill wannabe album, but nawwww. I don't think this project needed her or H.E.R., unless they were looking for someone to get them a Grammy win, cause we all know that she is a Grammy magnet.
The song really doesn't do it for me.
10. "Scared" - City Girls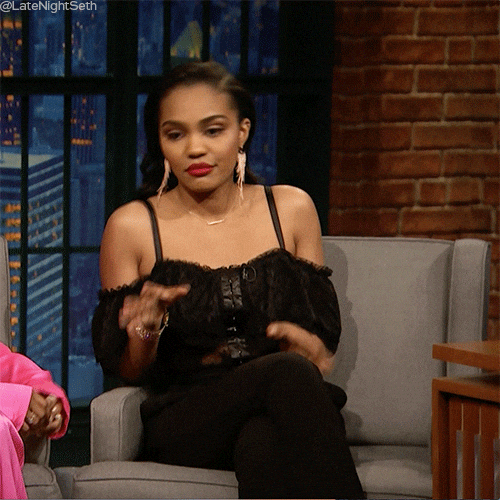 This is an OK track from the City Girls. It's not trash and actually sounds like a soundtrack song. I think hearing this song in the movie I will love it. It's one of the songs that I can picture what type of scene it may have been used in. So, for that, it's a top 10 song on this project.
9. "Aye" - Big bottle Wyanna
I feel like I have heard this song before from a west coast artist. I don't know, but it just makes me feel like throwing up the W, LOL.
8. "Chacin" - Dreamdoll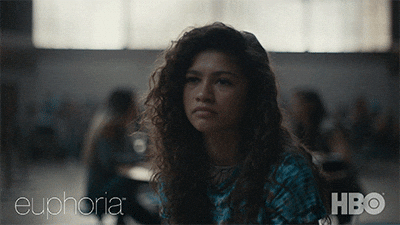 Dreamdoll keeps showing that the time she took off to work on her craft was worth it, and that is why it feels like this track was too easy for her. I don't feel like the song was up to where she has propelled herself as a rapper. But it's catchy enough and good enough for a soundtrack.
7. "Dungarees" - Baby Tate
I did not expect this sound from Baby Tate, but I was pleasantly surprised. She is not using her Poppy rap voice; it's just her regular voice showing she can rap. I don't mind the other stuff, but sometimes it can be translated as cheesy, and I know she is too talented to be cheesy.
It could just be me, but this song does remind me of Fergie's "London Bridges." It even has the sirens at the beginning of the song, like "London Bridges." I like L.B., so maybe that is why I am drawn to this song.
6. "Blast Off" Flo Milli Feat. Akbar V
Who knew that Flo Milli and Akbar V would team up on a track and it would work. You got Flo Milli on her "Flo Milli shit" and you either like it or you don't. I personally like Flo Milli's rap style and I love how she is riding the beat with her signature flow. Then Akbar V comes in and fits right in with her.
I love the beat. Y'all know I love flutes, whistles and all that shit that sounds like Timbaland made it.
5. "She Bad" - Rapsody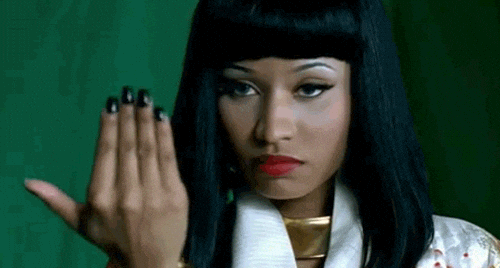 This is another one of the songs where I can picture a type of scene from the movie it would fit. Rapsody is a hit-or-miss artist for me, with the misses outnumbering the hits, but I have no complaints on this. Rapsody comes through, showing off her flow and lyrical ability on this track. This is for the rap fans who like their rappers...RAPPING!
4. "Sweater" - Ambre
I didn't know who Ambre is, but I looked her up after hearing this track, and that is what you want if you're one of the lesser-known girls. This track reminds me of something Doja Cat would try to do with probably Lil more polish...which wouldn't be a good thing. The only negative is that similar to H.E.R., I'm not sure if she fits the theme of this album, but at least I like this song, so ...I'll take it.
3. "On They Neck" - Erica Banks
Ms. Flow Queen finally decided to show why she calls herself that. Erica sounds confident, she's riding the beat, and switching flows. I really enjoyed it. The GIF says it all.
2. "Tha Fck" - Latto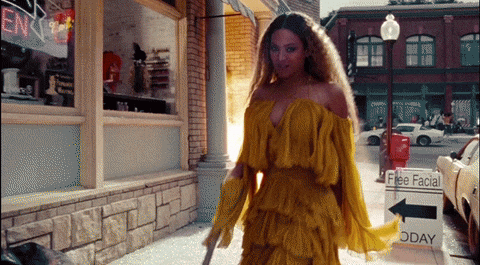 This track is the third song after Saweetie and Cardi B...THANK YOU, LATTO!
I feel like the album did not start until this track came on. I love the mixture of Latto being aggressive, and then "slurring" is down on the hook part, but then on the verses, she speeds it up. She is serving up combination punches on this track - right hook, jab, then an uppercut.
1.

"No Mercy" (Intro) - Young M.A.
I already heard this song when Young M.A. first dropped it and loved it. It's the piano, the build-up, and Young M.A. This should be the theme song for the whole movie. There is no negative about this track.
Stay Sumthin, Like, Share...Thanks!