CLOWN SH*T AWARD: THE ACADEMY
Updated: May 10, 2020
THE ACADEMY, PLEASE COME GET YOUR AWARD!
"The Academy" exposed itself. I am not shocked because I always
had a funny feeling about this page. The Academy claims to teach artists about the music business. You see the page has a trademark, over 1M followers, verified, a website, based in NY, LA, and London. It is trying to give off a professional appearance. But, the tweets are sometimes questionable.
So, the reason I had a funny feeling about this page was because the page is ran by Benjamin Enfield. I felt like I had seen this name do some clown sh*t in the past but couldn't place where/when. However, I never felt compelled enough to look his name up, until now. Now, I know why his name gave me the "clown sh*t" vibe. He runs a Hip Hop page that I had noted as "clown sh*t" and had blocked on my old Twitter account.
FED TALK


The reason Benji has earned this Clown Sh*t award is due to him using his "professional" business page to instigate a fight with Barbz and then doubled down on stupidity by fabricating a story about Kenny Petty. I guess Kenny is a public figure now. Just to remind everyone, his page is advertised as place to TEACH INDEPENDENT ARTISTS ABOUT THE MUSIC BUSINESS.
Yesterday, I noticed that Benji was trying to instigate a fight with the Barbz. I thought why is a "professional page" trying to start a beef with STANs? He was upset that the Barbz were going at someone. It may have been that Meek's ill-advised Q&A session. Anyways, Benji got in his feelings and started ranting about the Barbz. So, he got the attention he wanted from a few of them. Blah Blah, no big deal.
But, I wake up to this clown sh*t,
This "professional" who wants to teach independent artists about the music business, got in his feeling over Meek dropping a trash song and not charting better than Nicki, so he started posting Kenny's mugshots. This is how much of a struggle rapper Meek is. Apparently, that motivational song did not work.
Not only did he post Kenny's mugshots, but he broke a leg leaping
to the conclusion that Kenny works for the feds. Did he post receipts, of course not. He just went to the popular accusation of the moment. Everyone is a fed now, haven't you heard? His reasoning is that Kenny has too many bookings to be a free man and not be working for the feds???? What??? Meek stans....YIKES!
*Benji took a lot of effort to repost stuff posted the minute people found out Kenny's name...LMAO!
Benji this is a fed, Desiree Perez, CEO of Roc Nation. She does not have a lot of booking photos and probably will never have another one because of her willingness to cooperate. It's interesting how Meek's case all of sudden went in his favor once Roc Nation got involved?
Something tells me that Kenny has more of a problem with snitches than Meek.
So, what did that page really teach it's "clients"? I have a suspicion that the "academy" does not have many clients and that is why Benji feels comfortable engaging in some of the antics I see on his page.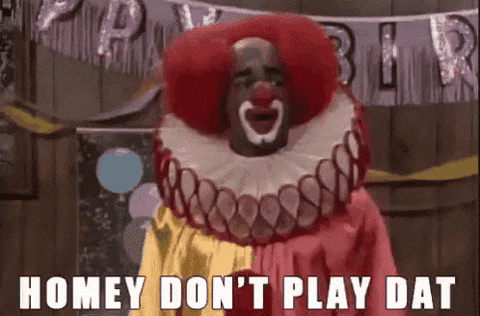 Well, I hope my followers have learned that rappers are not the biggest problem in the music industry. It is usually the non-artists who work in the industry, such as the label execs, A&R, managers, MEDIA, and pages claiming to help artists.
COMMENT, LIKE, SHARE...Thanks!
#clownshit #musicindustry #ExposingSeason2020 #ExposingSeason