Erica Banks Drops Freestyle Over DaBaby's "Ball If I Want To" Beat (Updated)
Updated: Aug 9, 2021
Erica Banks woke up and chose violence today, LOL.
After causing a stir with her, "I'm the best female lyricist. Check the flows & catalog luv" tweet, Erica Banks dropped a freestyle over DaBaby's "Ball If I Want To" beat.
The tweet did what it was supposed to do. It got fans talking and got Erica on all the blogs. However, this is rap, so it doesn't matter how many blogs she made what matters is if she lived up to her bragging and delivered on this freestyle.
Only the fans can decide that. Comment below if you think Erica Banks provided receipts or should delete her tweet.
Updated: 8/8 at 10:03 PM PST
Former 1501 artist, K'ona Lisa, responds to Erica Banks's freestyle. Things got a little personal...
"Cartier wet like I fell in a pool, I hope that girl come back to haunt you."
OMGawwwwd!!!!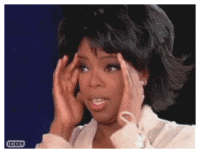 Say Sumthin, Like, Share...Thanks!