Megan Thee Stallion dropped her new single, B.I.T.C.H., on ALL STREAMING SERVICES tonight. So y'all better stream while sleeping or whatever Justin Bieber said...LOL.
I'm fck'n with the song. The first thing I noticed is that it samples 2 Pac's "I'd Rather Be Your N.I.G.G.A. I had to throw the W up! I like that she went for that more laid, west coast feel.
Second, I noticed she appeared to be sending a message, not shots, to someone. I don't want to start rumors but...
"And that is fck'd up cause you know that I don't fck with nobody / I be quiet, but you out here tellin stories one-sided / I ain't perfect, and I try to fix the sh*t that ain't work'n /But it's 2020, I ain't finna argue 'bout twerk'n"
Hmmm...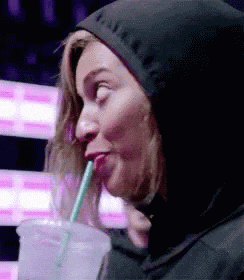 I'll have more thoughts as I listen more.
Did you like it?