OLE GIRL GETS SCHOOLED BY AN IDIOT
A couple of days ago, social media personality Cardi B tweeted about
the possibility of her being apart of Congress. I guess Trump inspired her. Well, today Mindy Robinson, a conservative blogger/actress, decided to get out her teacher's red pen and correct Ole Girl's attention-seeking post. She marked the fck out of Ole Girl's tweet, and this was one of her better-written ones.
You know Ole Girl was not going to let all that red ink go without a response. To my surprise...not, she responded in a way she never does to Black people, calmly. I thought Ole Girl was going to invite Mindy for some Grey Poupon. Besides the sad attempt to diss at the beginning and end of the tweet, she showed restraint. No wishing AIDS, no "buffalo built" slander, nothing. It was as if she was trying to be friends with the girl or she needs Pardison to write some slick lines for her. That grammar lesson spooked her LOL.
Mindy is now receiving threats from Bardi Gang. Let's watch how this ends.
I don't care for either of them. I am just eating my popcorn watching.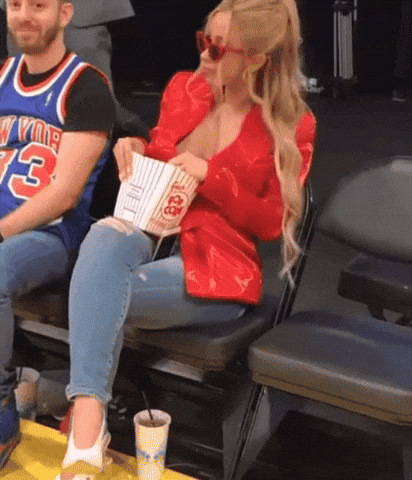 Please COMMENT, LIKE, SHARE