IS KEYSHIA COLE BEING HARASSED?
I was not into this whole #OTGenasis vs #KeyshiaCole drama until I noticed that OT Genasis, Hitmaka, and Elliott Wilson all posted something about Keyshia's song today. This is reminding me of the Jacquees vs Ella Mai mess.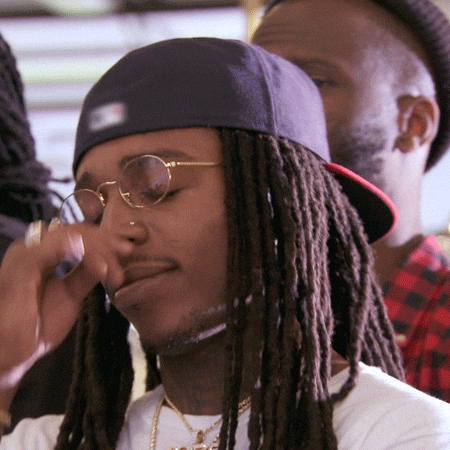 To me, this all boils down to men not respecting a woman's art and her right to choose how it is used. I like OT Genasis. He is funny, and his remake is too. However, my need for a good laugh does not override my belief that an artist/creator that does the original work should have control over how their work is used. There is value in ownership. If we allow others to take without permission and compensation, then what are we saying to artists who do the work? I do find it interesting that OT Genasis is under Atlantic Records. Does Atlantic Records support Tracy Chapman's lawsuit?
Which leads me to the money part of this. If OT Genasis was doing this for laughs, then just put that up on Soundcloud and call it a day. We all know that Youtube can be monetized. I do not believe that OT Genasis and his label were not going to try to profit off this song. So, they can make money, but Keyshia Cole can't????
I did go watch a video to see what exactly was Keyshia Cole's issue. Besides the money part, it appears to me that Keyshia did not like that she was never asked, and she does not want the memory of her song cheapened. I can understand that. Music is so disposal nowadays. Keyshia Cole's song is a classic, and she wants it to remain that way. That is her right.
Why don't these copycat artists remake a male R&B song without permission? Go remake Jodeci, Bobby Brown, Carl Thomas, or Jon B. Let's see what happens if one of those artists protest. Will Elliott Wilson be tweeting about it? Will all of a sudden, people understand that you need to ASK first and PAY?
They all know how Keyshia Cole feels about the remake, yet they post. They are trying to use the public, who most are not people who create anything more than social media posts. Ownership to them is a foreign concept. They just know that OT Genasis made them laugh and for that, he should be able to do whatever he wants.
This is tacky. Spend this time talking to Keyshia and writing a check.
Keyshia Cole Tweets:
LET'S DEBATE!